Sharing the Beauty and Wonder of Life


OSC-20814

NOTE:  All photos are registered with Digimarc and are encoded with a watermark.  Digimarc uses MarcSpider Image Tracking software to notify us of any downloads or reuse of the photos elsewhere on the web.

Please contact us if you are interested in using any of our photos so we may supply you a file of the image without any Digimarc references.

The photos on the notecards will not have

'© 2003 Expressions By Lauralee' printed on them. 

We have added this verbiage to the web photos merely

to call attention that all images are copyright material.

Thank you!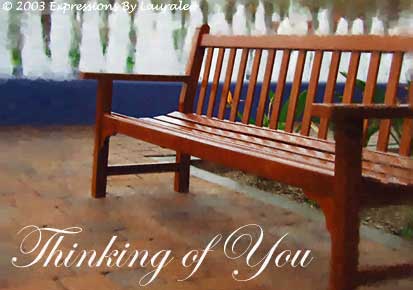 VERSE:

We may not be able to see each other

to sit & chat but thoughts of you fill my heart with cherished times

spent together.